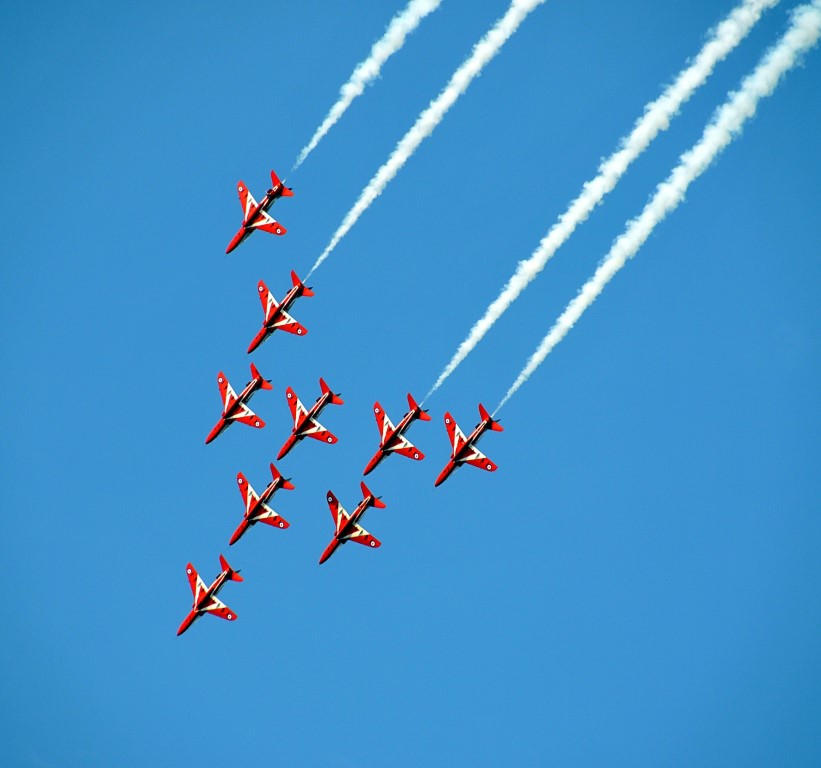 Stunt Based Promotions – What's Too Far?
By Tanya Simpson
With a career spanning over 25 years in the radio industry, most recently as Brand Partnerships Director for Nova Entertainment, Tanya Simpson is one of Australia's most experienced radio promotion and marketing professionals. Tanya is now offering her considerable expertise as an independent consultant and BPR is delighted to welcome her as a contributor to the NUDGE.
Radio stunts have been a part of the medium for years – way back when Orson Welles aired War of the Worlds in 1938 or when an announcer at XEAK, San Diego / Tijuana played "Mope-itty Mope" by The Boss-Tones for 72 hours straight in 1961. With the relentless stream of content online and via social media, radio stations (and TV) are looking for new ways to grab attention – and therefore ratings – and have certainly upped the ante on stunts in recent years.
Earlier this year, a Hot AC station in Australia ran a contest with a female listener having her labia pierced live on air (and also filmed for social media) … to win two tickets to a Cardi B concert in Barcelona.  The contest mechanic was to pledge something that would impress the breakfast hosts and her entry was chosen as the best.  If you're brave enough to listen to the audio, you'll hear her high-pitched screams coming from a neighbouring studio as a beautician pierces her live on air.  Too much?  Engaging content?  Pure shock factor? Cume and TSL driver? Probably a little of everything.
Do promo stunts work? It depends on your objectives and let's be honest, they can go either way. We've all heard horror stories. It's important to flesh them out thoroughly and proceed with caution.
If you're considering running a promotional stunt, ask yourself a few questions before you start pulling together over enthusiastic listeners and your hard-working promotional teams.
Know your audience
Is a stunt or prank something that your audience will think is funny and great content (they want to share), or do they see it as immature and stupid?
Generally, formats with younger demos are more open to stunt-based content, however older audiences can sometimes be open to this type of promotion if it's done in a good, kind hearted way.  Melbourne's Gold FM had grandmas kicking balls on a footy oval to win Grand Final tickets and have invited a listener into their studio to host the breakfast show as a dying wish – a mixture of stunt and promotion like this is well received by listeners.  Talk or easy listening formats generally stay away.
Is it legal?
Make sure you're not breaking the law or putting your listeners in a situation where they may be fined or arrested.  Asking them to do anything illegal puts you and your station at risk, so be sure that every detail is signed off by your legal team and ensure your terms and conditions are water tight to avoid bad publicity and a day in court.
Double check the prizing you are offering as different states / countries have differing rules for what is deemed a suitable prize, particularly with alcohol and holidays.  If you are required to apply for a permit or licence, contact your local permits offices or gaming authority to get advice.
A contest called Bank, Bury, Burn featured a winner with $10,000 which could, with the spin of a wheel, be buried in a hole, banked in their account or burned.  Burning or destroying money in Australia is actually illegal as the Crimes (Currency) Act 1981 prohibits deliberate damage and destruction of money and breaking this law can lead to detention or a fine.
Your legal team are your best friends – use them.
Is it safe?
Nobody wants to injure or harm anyone, so cross check every part of a stunt to ensure your listeners and staff are safe.  This covers everything from use of machinery or equipment to transport and travel.  If your stunt involves listeners eating specific types of food, check for food allergies and if possible, have a first aid person or medic on standby just in case.  That $300 callout fee is a much better option than a listener ending up in hospital – or worse.
Let's recall the horrifying story of a woman who died from water intoxication in a Sacramento stunt called "Hold Your Wee for a Wii" to try to win a Nintendo Wii for her children.  Contestants had to drink large amounts of water every 15 minutes for the first hour, then larger bottles as the stunt progressed.  It probably sounded harmless and fun in the product meeting, but a quick check with a medical team might have saved this listener's life.
Another horror story from Birmingham saw a radio station fined £15,000 for a contest which involved listeners sitting on blocks of dry ice – only to need skin grafts and weeks of hospital treatment for frostbite from the stunt.  Assuming, it was you-know-where.  Ouch.
Cover yourself.  Use experts in their field – doctors, emergency services, technicians – anyone that can give you clear direction and solutions on how to avoid a disaster which gets you on the local TV news – for the wrong reasons.
Could it be seen as unethical?
A stunt might be safe and legal, but is it ethical?  Will you receive backlash from your audience and the general public?  A huge issue for many listeners is wastage, particularly with food, so be sure that any products you use in the stunt can be re-used or recycled.  Destroying items for the sake of content can provide a negative outcome when your listeners suggest that the used car or piece of furniture could have been donated to a person or community who needed it.
Consider the social conscience of your audience.  What do they care about?  What makes them angry about the world?  This will help you manage your moral compass.
How will your clients and partners react?
If your clients aren't aligned to this type of content or are conservative, ensure that their ads and sponsorship packages are nowhere near the stunt – either on air or online.  No one wants to lose revenue because a client didn't want to be associated with a stunt and pulled their budget.  That's a very uncomfortable conversation to have with your GM.
A great stunt can create a little bit of "Oh, they can't do that" and a lot of "Oh, I need to listen to see what happens".  Consider the somewhat controversial radio promotion from a few years ago, Two Strangers and a Wedding and the furore that caused by seemingly mocking the sanctity of marriage.  It's now become a massive ratings winner for TV as Married At First Sight and is still causing controversy, now for different reasons … but it's pulling huge numbers in both share and revenue.
Radio stunts can drive Cume and TSL – just do your homework and always ask "What If?".
Game enough to watch the Cardi B stunt?  Here it is … block your ears:
http://www.kiis1065.com.au/shows/kyle-jackie-o/kyle-and-jackie-o-cardi-b-super-fan-vagina-pierced-concert-tickets-please-me-competition