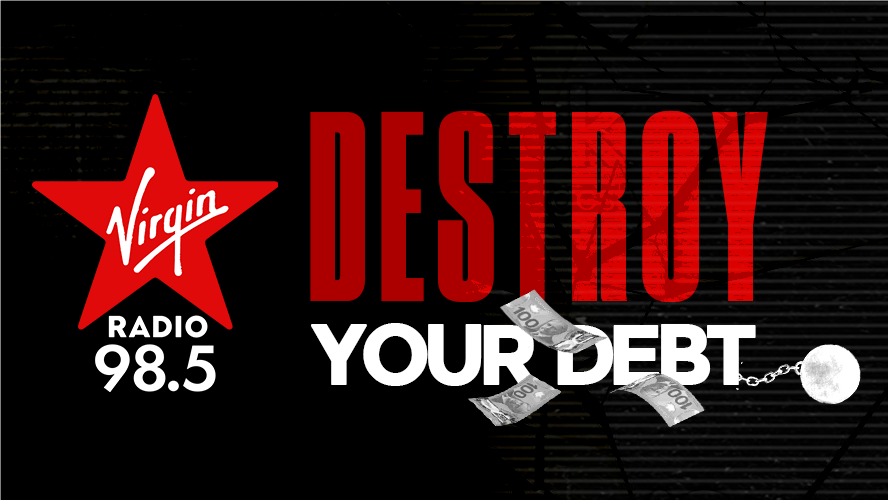 World Website Check Up – Calgary
98.5 VIRGIN Radio wants to Destroy Your Debt!
Whether you needed that new phone, are late on that tuition payment, or just straight up NEEDED to buy that pony. Don't worry, they've got you covered, let them take care of that burden and deposit $75,000 into your account to DESTROY YOUR DEBT!
Want our help?
Text FREEDOM and YOUR FULL NAME to 985-985*
Starting Monday, August 26, listen to 98.5 VIRGIN Radio EVERY weekday at 6AM, 8AM, 10AM, NOON, 2PM, 4PM, 6PM and 8PM – simply tune into 98.5 VIRGIN Radio every 2 hours, because if they call out your name, you need to call us back at 403-277-0985 within 20 minutes to qualify for us to DESTROY YOUR DEBT!
Then, you'll party in style on Thursday, November 7 with the VIRGIN Radio team, where we could be Destroying YOUR Debt!
VIRGIN Radio's Destroy Your Debt Contest from Advantage Ford and Calgary's #1 Hit Music Station, 98.5 VIRGIN Radio!
For more info, click below
https://www.iheartradio.ca/virginradio/calgary/contests/virgin-radio-s-destroy-your-debt-1.9535678