BPR is an international media consultancy company working with market-leading radio and television stations in major markets worldwide. We deliver clear and effective research-based solutions for your programming, and marketing issues.
With more than 30 years of consulting history, BPR has become one of the leading research-based consultancies in Europe, South East Asia, the Middle East and Australasia. Our approach combines some of the most advanced research techniques with the knowledge and experience of seasoned radio experts.
Our Services
Few media consultancy organisations offer a greater strategic perspective and scope of services. We provide a number of solutions for radio and television networks, with more than 200 radio stations in 21 countries relying on BPR for their competitive advantage – this wide range of market understanding and experience allows us to consult with clients to develop innovative and practical, market driven solutions.

Radio Consultancy
Strategic Research Consultancy may involve a single (one-off) project or an on-going relationship. Consultancy involves the analysis, preparation and presentation of a detailed strategic report based on market data using BPR Xplorer.
The primary goal of research consultancy is determining the overall strategic direction for a radio station's programming and marketing (the target market, format style, positioning and promotion).

Radio Strategy
Our philosophy is simple. We assist our clients in reaching a clear understanding of their target audience and of the competitive forces at work in the marketplace.
BPR does not believe in a single solution for all situations. We realize that every station, every market and every target audience is unique. We also understand that competitive markets are in a constant state of change and that requires a research approach that is flexible and constantly evolving.

Radio Project Management
BPR works collaboratively with external Radio Audience Measurement suppliers in major markets on behalf of our clients. From one-off projects, to ongoing research and consulting, BPR can provide a range of solutions.

Music Research Consulting (My Radio Test)
MRT provides on-line applications for individual stations and groups. A personalised smart phone apps allow stations to hear from their listeners anytime, anywhere. MRT integrates with social media and forms part of a 360 approach to programming and marketing.

Television Consulting (BPR TV)
BPR TV is the Television Research and Consultancy arm of Broadcast Programming & Research. With over 25 years experience working with some of the largest TV networks globally, BPR TV uniquely understands the issues currently facing the TV environment. Using our exclusive 7-System, combined with a keen understanding of what drive the modern Television audience, BPR TV is able to offer a diverse range of research options so networks can better understand their audience and the best way to compete with a growing number of competitors
BPR TV offers a range of solutions for Television Networks, Production Houses & Multi-Media entities. From ongoing market tracking studies to deep dive program research, BPR TV is well equipped with technology and the experience to develop detailed & innovative research based solutions for clients globally. BPR TV has worked with a variety of international clients including the 7 Network in Australia, The SBS Broadcasting Group throughout Europe, Telemundo in the United States & TVNZ in New Zealand.
Our Products
BPR offer a wide range of products tailored to your specific needs. All are available through a dashboard-style interface which can be accessed via web browser on any device. If you wish to enquire further on our range of products and services please contact us.

Talent Check
Talent Check is a cost effective online research tool that can be used to graphically demonstrate the strengths and weaknesses of audio and video content. In the case of radio and television it can be used to test shows, individual presenters and programming elements such as contesting, news bulletins, features and benchmarks. Talent Check can also be used to test advertising campaigns, promos and commercials.
One of the most powerful applications for the Talent Check is testing your talent or the talent of your competitors. You can also test talent and content that is still in the development stage.
Talent Check will uncover if the audience prefers one host over another, what topics spike interest, what topics turn people off, how they are engaging with a benchmark or contest, whether the hosts are talking too much, what happens to listener interest when the commercial break starts, what happens when they stop talking and the song starts.
Talent Check is a powerful qualitative research tool that has been used by leading radio and television stations around the world to improve their content and further strengthen their brand.
Music Map
Music Map are custom-built surveys which focus predominantly on music interest and opportunity across the total market. Music Map gives users the ability to listen to a wide range of music choices, allowing you to optimise the appeal of each segment and understand the fit and compatibility in building composite music formats.
We use a market representative sample for our Music Maps, ensuring that we provide you with a balance perspective, and the widest range of opinion, not linked directly to a current format.
Multi-language support and format optimisation that utilises source data bridges the gap between difference music segments to create unique music formats.

Strategic Analysis & Brand Development
BPR has expertise in conducting strategic surveys in global markets, in various languages and formats for any size of client. Often referred to as non-music surveys or 'Format Finders', these market-based surveys are designed to connect opportunities with the relevant brands and stations.
The surveys are designed for each client and market. BPR uses a market representative sample – not a self recruited panel. Results provide accurate listener tracking and a market representative sample, ensuring that results reflect market listening and balanced strategic information. Thus ensures the results reflect market listening and balanced strategic information. This ensures the results reflect market listening and balanced strategic information.

BPR Countdown Tool
BPR are proud to announce we have partnered with Australian based voting platform Made In Katana, to offer you a new state of the art voting/countdown tool, as used by Triple J Hottest 100 and the Aria Awards, among many others.

Digital Health Check
A strong digital presence can be paramount to your station's growth. The BPR digital health check is a service aimed at gauging your station's current level of social media performance across multiple platforms. Knowing how effective your social media pages are performing can provide you with the knowledge needed to continually improve your station's reach and listener engagement.

Our Team
Few media consultancy organisations offer a greater strategic perspective and scope of services. Reach out to us today about our availability in your market via our contact form.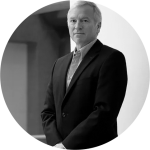 Peter Don
Company Founder, Director & Consultant
Principal and Director of Broadcast Programming & Research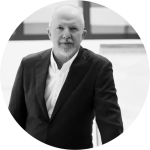 Wayne Clouten
Company Director & Consultant
Principal and Director of Broadcast Programming & Research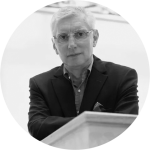 Andy Beaubien
Senior Consultant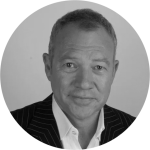 David Kidd
Senior Consultant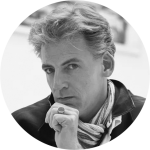 Oliver Meyer
Consultant & Manager of BPR's European Software Support Operations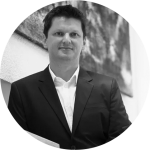 Martin Kopp
Manager mymusictest.com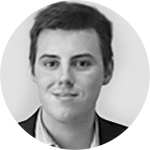 Sam Williams
Head of Television and New Media Research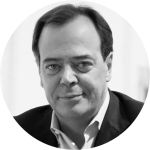 Francois le Genissel
Management and Implementation specialist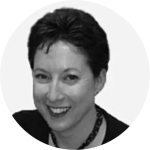 Jacqui O'Brien
Business Manager
"Having worked with BP&R for a number of years at different stations in different markets I have found BP&R's ability to adjust their consulting focus to the individual needs of my station and market forces to be a great experience. They can interpret the market research correctly and provide the right advice no matter what the situation. With BPR I feel I have a partner who provides an external view of my listeners needs which helps me as a Programme Director to ensure I maximise the listenership of my radio station"
Valerie Weber, Hörfunkdirektor, WDR, Germany
"The team at BPR have always been first class to work with. Their knowledge, passion, analytical thoroughness and all round service is outstanding. We're delighted to have the BPR guys on our team!"
Paul Jackson, Group Program Director, Nova Entertainment, Australia
"One of the best things about BPR is the way they can customize concepts and solutions for individual markets. Their research findings and great radio know-how really helped FFN get back to the number one position among the private radio stations in our market in North Germany. Since 2003 we have enjoyed a very successful relationship with BPR, who has also helped us conserve the individuality and creative character of radio ffn while at the same time developing our new strategy and positioning."
Ina Tenz, Program Director, Germany
"I always feel relaxed and confident when Wayne Clouten visits us. He has not only helped us to work smarter and with more success, but to also better understand the Berlin market and what we need to do to achieve further success. We consider BPR to be the best radio research consultancy company. They have an amazing knowledge of, and experience in the German market. Wayne Clouten is not just our strategic consultant, he is our mentor and a valued member of our team."
David Dornier, Owner Star FM, Berlin, Germany
"Our Company has had a long association with BPR, particularly Peter Don. Peter has played an integral role in the strategic planning of our Radio brands. This has included advice on research, overseeing methodology, interpretation of results, presentation of findings to senior management, and implementation advice. We use Peter as both a sounding board and to provide the company with trends on programme strategy, formats and promotions & marketing. We have used the BPR Xplorer software for many years with BPR providing updates and training. In summary, BPR has been a significant contributor to our business over many years."
Leon Wratt, Group Program Director, MediaWorks Radio, New Zealand
"Good market research is about asking the right people the right questions in order to get the right answers for the right programming solutions. The team at bpr does just that for FFH successfully the last few years and in addition to that deliver great insights in german and global radio trends."
Roel Oosthout, Programmchef, Hitradio FFH