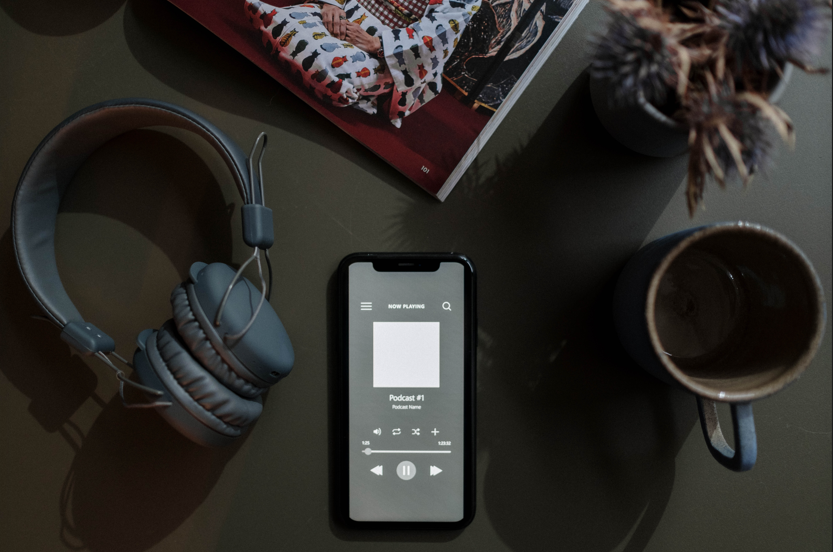 Podcasting: The Ultimate Pro's & Con's
Findings from a recent study on Podcast listening in the US
Listeners love you, until they don't. NuVoodoo released a survey of what podcast consumers think about the medium, and their results are mostly positive. The top takeaways of the survey include more things they like about podcasts – from the ease to listen wherever and its subscription-free option – and what drives them crazy, including episodes that are too long.
Plus: Podcasts Help Listeners Feel Smarter & Better Informed.
Half of listeners think people who consume podcasts are more curious and better informed than the average joe, and nearly as many think they are smarter too. "They're not just coming to you for entertainment. They want to be informed," NuVoodoo President Carolyn Gilbert said during a presentation during Podcast Movement in Dallas last week.
Plus: Podcasts Allow Listeners To Engage In Deeper Topic Areas
Podcasting's one-to-one model allows shows to focus on a niche, and it is something listeners say they like about the medium. NuVoodoo saw strong interest across a variety of genres with True Crime and Comedy tied for first (51%) and Self Help (48%) and Managing Money (47%) not far behind.
Plus: It's Easy To Listen In Lots Of Places And Circumstances
Podcast listening remains a fairly solitary endeavor as 39% said more than half of their podcast listening is done using headphones. But EVP of Research Analysis Leigh Jacobs says in-vehicle listening is the real gamechanger for podcasters. NuVoodoo data shows people who are more likely to listen in the car are also more likely to have a connected dashboard system.
Plus: Podcasts Are A Topic For Listeners
Word of mouth recommendations remains one of podcasting's best discovery tools. Nearly three in five said they have learned about podcasts from friends and two in three have recommended a podcast to a friend. Recommendations were even more important among heavy podcast listeners: three-quarters of people who listen to ten or more hours of podcasts per week have learned about new shows from friends.
Plus: Podcasts Represent Lots Of Voices
There may be 2.4 million podcasts, but Gilbert said the data shows the market is a long way from saturated. "There is still lots or room for the indies with something to say," she said.
Plus: You Don't Have To Pay. Free Is An Option
Subscription podcasts may be growing, but a lot of listeners still like the option of listening for free. Gilbert said the data shows most actually do both – either directly or indirectly– with 46% listening to some podcasts with ads, and also some ad-free, thanks to a subscription to a service such as Spotify. One in five (21%) said they don't pay for podcasts.
Negative: Too Many Podcasts
With millions of podcasts, discovery is still a challenge. NuVoodoo says half (49%) of those it surveyed said there are too many podcasts. That number is even higher among heavy listeners where 61% say there are too many shows and 57% say they never have enough time to listen to all the podcasts in their queue.
Negative: Commercials
The tradeoff for not paying is advertising, but that does not mean all listeners like hearing ads. Among heavy listeners, 63% said they are hearing too many commercials, and across all listeners 54% said the same.
"Yet, most listen to commercials where the host endorsements come into play," said Jacobs. The data also showed how podcast advertising works. Two-thirds of podcast listeners said they had taken some action after hearing a podcast ad.
Negative: Many Podcasts Are Too Long
NuVoodoo says 42% of listeners think episodes are just too long. And 55% of heavy listeners agreed. "One of the complaints we heard was about senseless banter," said Gilbert. "They don't care what you did over the weekend. They want you to get to the topic." The data also showed too short was also a complaint. However, two-third of listeners are more likely to stick around if the hosts do forward promoting to let them know what's coming up. "An hour seems about right to the plurality of listeners," Jacobs said.
Negative: Sound Quality
"Yes, they notice the quality of your podcast," Gilbert said. The good news is 30% of people surveyed could not come up with any complaint about podcasts.
The Nuvoodoo study is based on survey data collected from 5,010 Americans aged 14-57. The sample included 1,691 people who said they regularly listened to a podcast for one or more hours each week. Nuvoodoo says the largest share of podcast listeners in their sample were Millennial males, who made up 36% of the sample.
First published by InsideRadio. Read original here