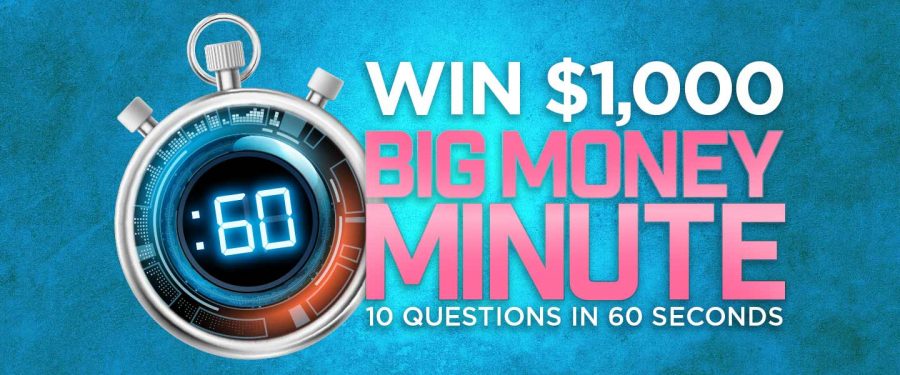 World Website Checkup – San Francisco
99.7 Now FM's Big Money Minute!
2 Chances at $1,000 Every Weekday Morning at 7:10am & 8:10am!
Big Bay Mornings is giving you a chance to WIN $1,000 when you play the Big Money Minute.
Answer 10 Questions in 60 Seconds and WIN $1,000!
Sign Up below for your chance to play!
https://997now.com/contest/bigmoneyminute/